Our high botanical cosmetology of the apple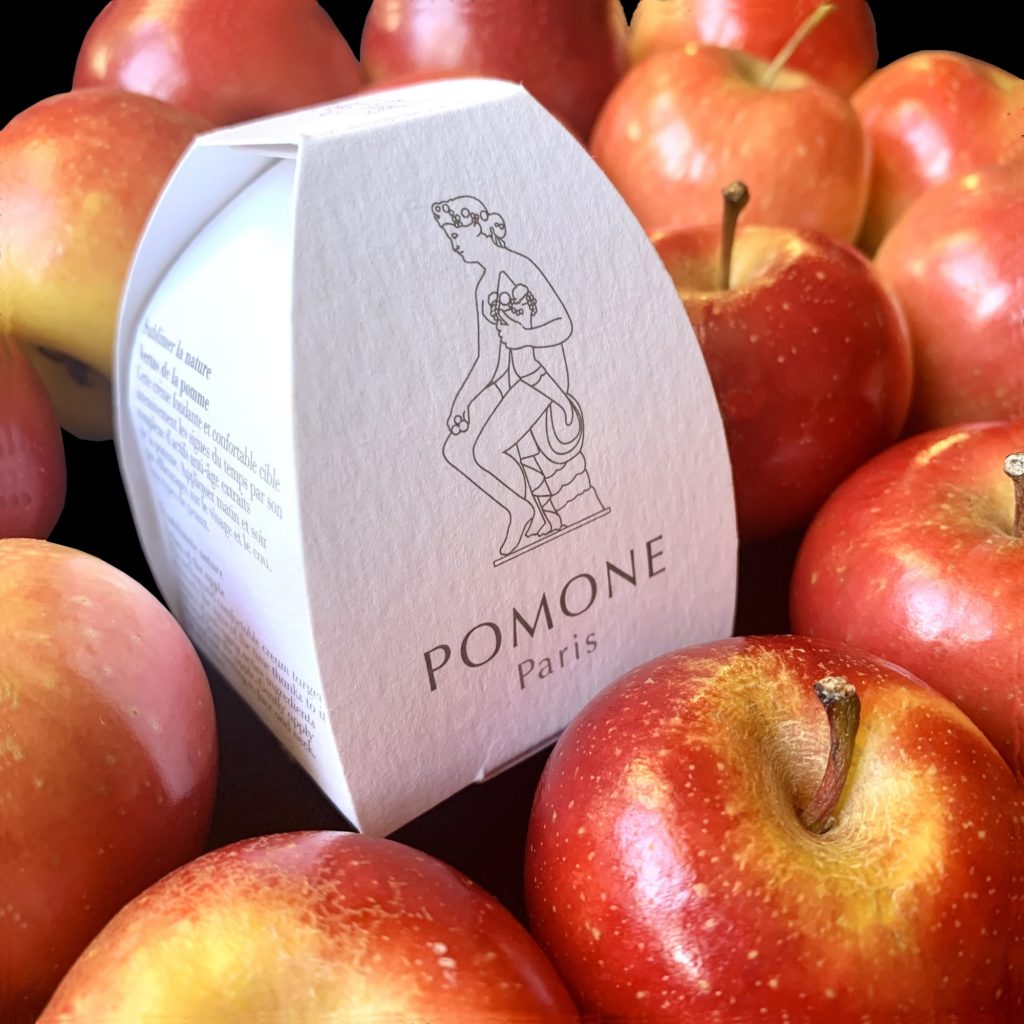 POMONE Paris is the reference cosmetic brand that sublimates the virtues of the apple.
POMONE Paris is the creator of the pomocosmetology with high-end cosmetics based on the power of the apple.
Our brand has a particular expertise in the cosmetic properties of apples.
We listen to scientists interested in apples and dialogue with apple producers and processors to identify ingredients with cosmetic potential.
The apple, in its simplicity, is rich in treasures of cosmetic efficiency even in the co-products of the food industry.
Our cosmetics are an ultra-sophisticated variation of the original ointment, an apple-based preparation used to help heal wounds.
The properties of the apple were reported as early as the 16th century by Julien Le Paulmier, doctor of King Henry III and a Norman.
---
Our engagements
Natural, vegan and clean beauty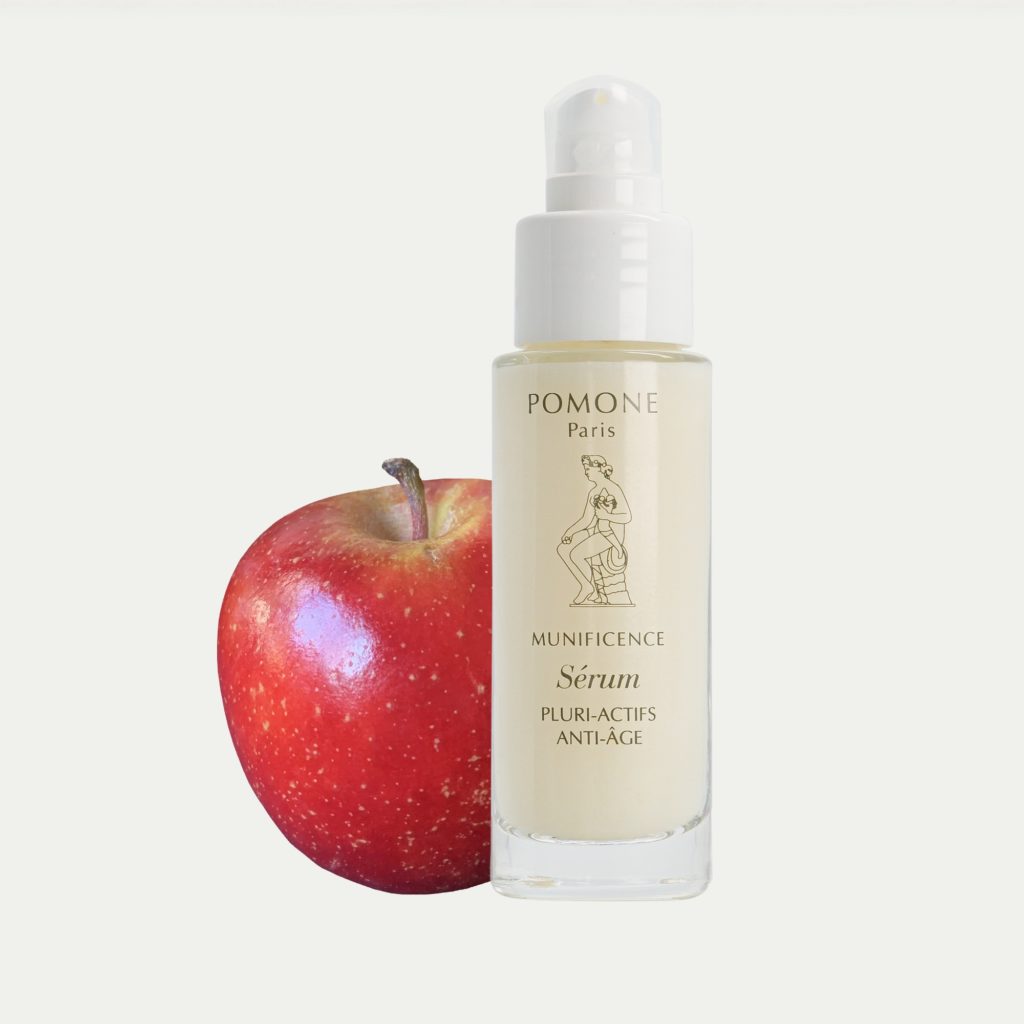 Our demanding formulation charter is based on ingredients and active ingredients of natural origin and preferably organic.
The other ingredients contribute to the preservation, stability and sensoriality of the formulas. They are increasingly being replaced by natural alternatives.
We exclude ingredients of animal origin.
We ban controversial ingredients for a healthy and safe beauty in line with Clean Beauty.
The safety of our formulas is guaranteed by a toxicologist pharmacist.
Our formulas are dermatologically and ophthalmologically tested.
Ethical and responsible beauty
The apple, is a local resource that does not plunder remote biodiversity.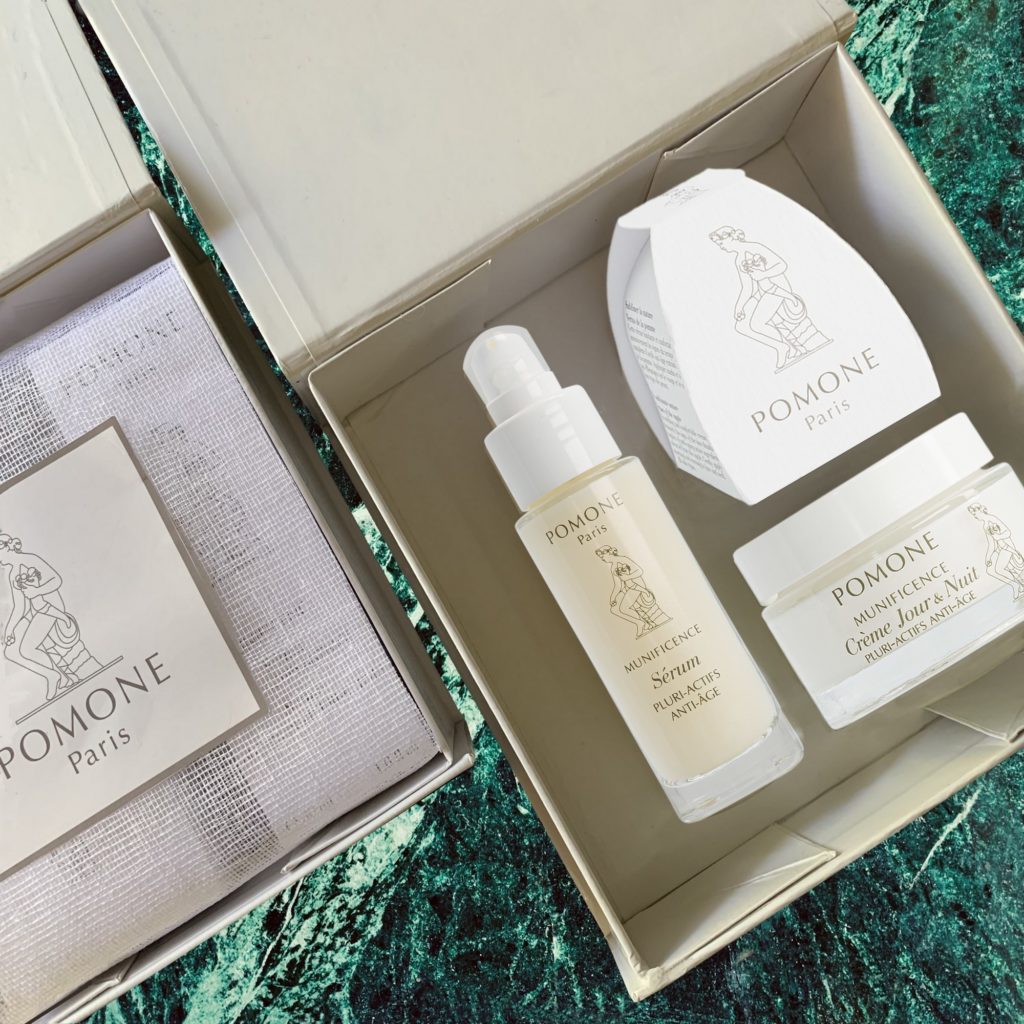 Our ingredients are sourced from French producers or from as far away as possible when an ingredient is not available in France.
Priority is given to the organic label for our ingredients or our signature fragrance.
Our packaging is designed with an eco-friendly bias and French origin is preferred.
We favour glass material for jars and bottles, cardboard from sustainably managed forests for boxes, and recyclable plastic when there is no other industrial alternative. Leaflets, brochures and catalogues printed on paper are recyclable.

Sorting Info
citeo.com
Beauty Made in France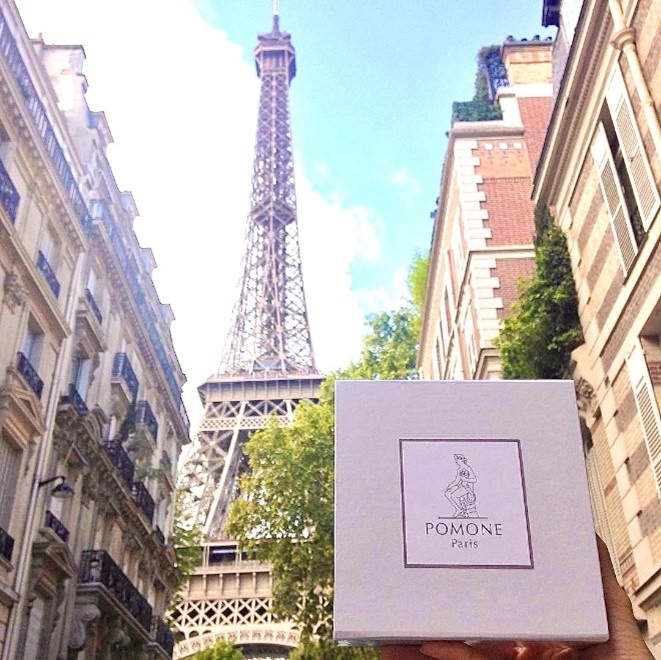 Since the most responsible way is the shortest way, we manufacture our products in France.
The proximity of the manufacturing in France guarantees the traceability and ensures the good follow-up of the brand standards for an optimal quality.
---
Our active ingredients and botanical ingredients extracted from the apple
The apple active ingredients offer treasures of cosmetic efficiency.
Polyphenols, isoquercetin, rare seed oil… contain particularly powerful molecules for high quality cosmetics.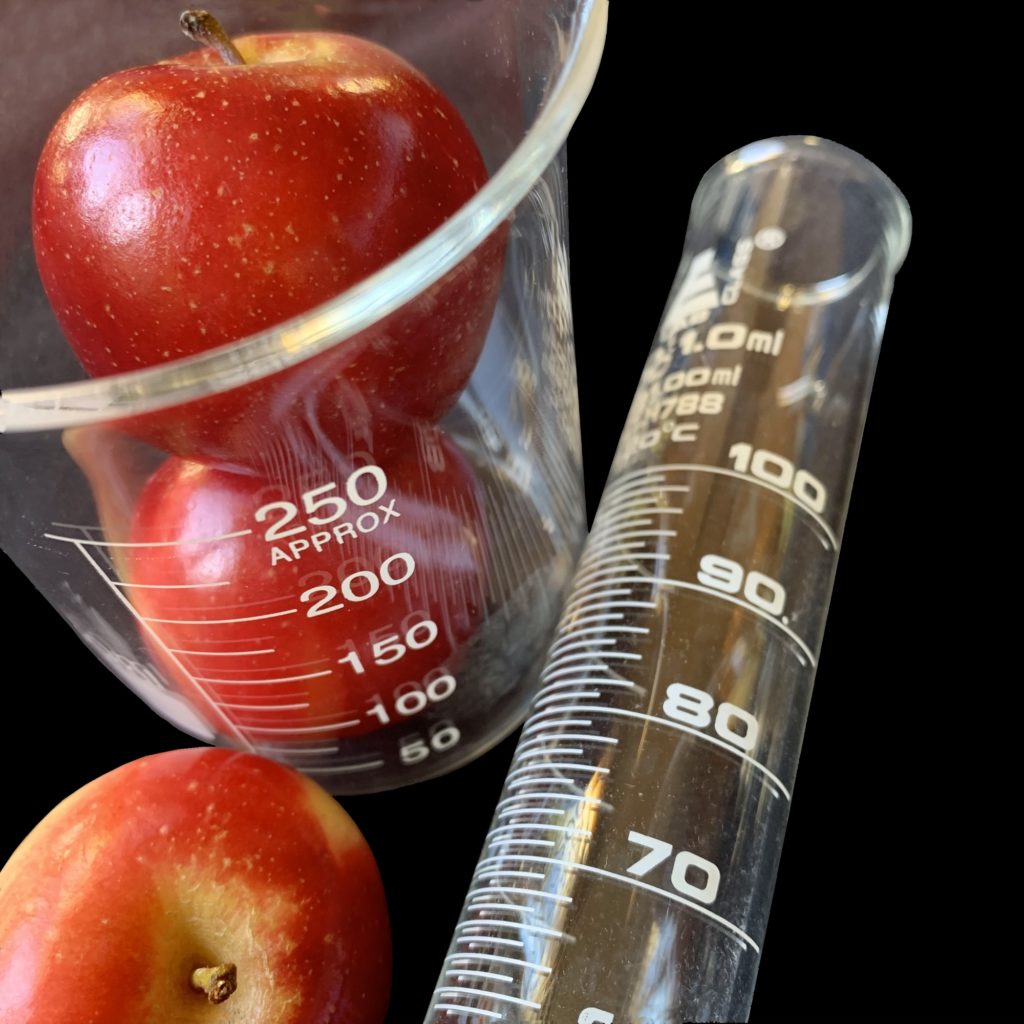 Apple IsoQUERCETINE
Activate sirtuins
Fight against loss of elasticity and density
Apple IsoQuercetin is known for its ability to activate sirtuins. Called proteins of longevity, sirtuins extend cells life and fight against skin aging.
Apple isoquercetin protects elastin and thus fights againsts the loss of skin elasticity.
It also protects collagene by fighting against proteins glycation and formation of AGEs (Advanced Glycation End product).
AGEs cause stiffening of collagen, a major factor of acceleration of cutaneous aging with loss of density of the skin.
---
Apple MICRO POWDER
Exfoliates ultra-gently
Texturizes
Rich in antioxidant polyphenols
Apple micro powder provides an ultra-gentle exfoliation without irritating the skin.
The apple micro powder texturizes formulas and reinforces their sensoriality.
It is also rich in apple polyphenols, which are powerful antioxidants.
The apple micro powder is obtained by crushing and sieving dried apple pomace, a residue from agrofood processes.
---
Apple AMINO ACID derivative
Efficient and gentle cleansing and make-up removal
Dense and comfortable foam
The apple amino acid derivative is a mild foaming agent obtained by combining apple juice amino acids with a lipid molecule.
The lipoaminated structure gives a dense and creamy foam that captures and eliminates make-up, including waterproof formulas, impurities and all traces of pollution.
The foam has no de-lipidising effect and respects the skin barrier and the fragility of the eyes.
It leaves the skin soft and with no tight sensation after rinsing.
---
Apple POLYPHENOLS
Powerful antioxidants
Apple Polyphenols have a remarkable antioxidant power.
They fight against the production of free radicals exacerbated by pollution, sun, unbalanced diet …
Free radicals are one of the major factors in skin aging, since they degrade the production of collagen and elastin, which ensure the firmness and elasticity of the skin.
The antioxidant power of apple polyphenols far exceeds that of other plants such as grapes or tea.
The reference anti-oxidants vitamins E and C are also well below apple polyphenols
---
Apple SEED OIL
Moisturizing and Revitalizing
Reinforces the hydrolipid film
Powerful antioxidant
Rare and precious
Apple seed oil protects against skin dryness, brightens the complexion, nourishes and revitalises.
Apple seed oil reinforces the hydrolipid film since it is particularly rich in linoleic acid, the major component of sebum.
Its vitamin E content also makes it a powerful antioxidant.
Apple seed oil is a precious oil because of its composition and rarity since 1 liter of oil extracted from the seeds correspond to 1 ton of apples.
Apple seed oil is also exclusively reserved to a cosmetic use as it is not edible.
---
Apple VEGETAL WATER
Invigorates
Infuses trace elements and mineral salts
Apple vegetable water corresponds to the constitution water of the apple drawn from the earth by the roots of the apple tree and transformed by the tree, the leaves and the fruits.
This refined and authentic water, rich in the nutrients of the apple, is a source of trace elements, essential oils and mineral salts.
Apple vegetal water has a biostimulant effect promoting the cellular proliferation of keratinocytes in the epidermis for an energizing effect.
In addition, apple vegetal water boosts the efficiency of the active ingredients in cosmetic formulas.
Apple vegetal water is extracted from fresh apples by flash distillation. The co-products, dehydrated fruits and apple juice, are collected for agri-food use.